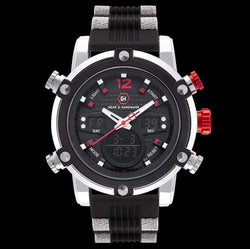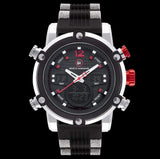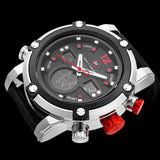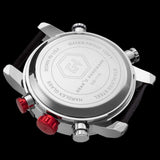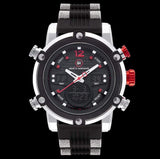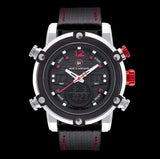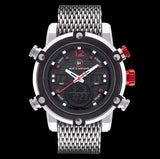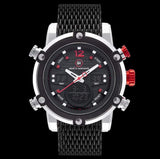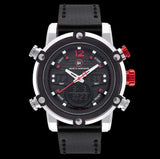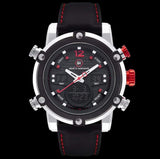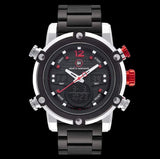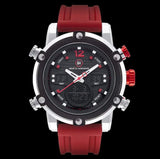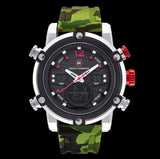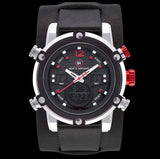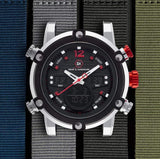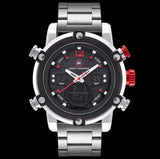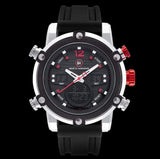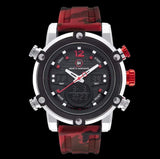 DESCRIPTION

DETAILS

SPECS

LIFETIME WARRANTY
The worst conditions call for the monstrously bold. I'm talkin' burnin' rubber and revvin' engines that are bigger than anything you've ever seen! They win battles and reign the roads as King. Colossal machines like big rigs and monster trucks are in a league of their own and so are you.
Get ready to harness the style of these great giants right on your own wrist. This watch will dominate attention and crush the confidence of your foes with it's shameless authority. No path of destruction is too great for the Juggernaut. There is only one question left to ask-- Can you keep up?
DIAL DIAMETER
BAND WIDTH
BAND MATERIAL
CASE MATERIAL
GLASS
WATER RESISTANT
ENGINE
MOVEMENT
DIAL DETAILS
FEATURES
ULTRA-BRIGHT LCD BACKLIGHT

12 & 24 HOUR SYSTEM

TIME DATE & DAY
ALARM

STOPWATCH

STEALTH MODE
OUR PROMISE

It is our mission to make best quality watches possible. We want our entire Gear'd Head community to be able to share that mutual appreciation for high quality and reasonably priced products.

That is why every single Gear'd Hardware product comes with a no-hassle, no-rhetoric lifetime warranty guarantee.
When you spend your hard-earned money on our products, you can do so with confidence knowing that your gear will always be fully-functional and defect-free. You can also rest assured that we will do everything in our power to keep your product in use and out of a landfill.

THE GUARANTEE
If any part of your Gear'd Hardware product becomes non-functioning or defective, we will repair or replace it with a fully-functioning item in the same or better condition.

Note the "non-functioning or defective" part. This means that the warranty does not cover cosmetic wear that does not affect the safety or function of your product. In our opinion, a little scratch or knick here and there is nothing more than bragging rights that you've been having some fun with your gear. If something breaks due to manufacturer defect under normal use, don't worry one bit. We're behind you all the way.
The Juggernaut is BOLD!
I don't normally treat myself to personal items. However, I pulled the trigger with the purchase of the Juggernaut. It's boldness creates a calm confidence in oneself and I enjoy the quiet positive experience while wearing it. You guys are appreciated for creating a bold line of timepieces. I will definitely be back to get another one when it is time to treat myself to a high quality gift. Much Respect!👊 - Jim A.
I love them
This this my second watch from GEAR'D HARDWARE, I love the quality of these watches and most of all I love the attention to the customer.
Kudos you guys…..
Disappointed after loving it at first
Got the juggernaut and loved the look the feel everything about it.
Wore it every day and it withstood all the daily demands. Unfortunately the strap ripped after 6 months but wrote to customer service and it was replaced. Unfortunately the same type of strap ripped again and this time was promised a replacement and 6-7 months on it never arrived. The light now doesn't work which means when I am coaching at night I can not use the watch then. So unfortunately as much as I love the design of the watch I don't currently wear it and have had to buy another watch instead.
Watch
This watch is badass! I'm stoked I finally pulled the trigger on it. Not sure I'll be any help since I will not be telling anyone where I purchased it. Because I want to be the only one around here with this killer watch. Selfish move I know but I also dgaf. Sorry fellas. You make badass shit that I plan on keeping for myself.
Stealth
Love the watch, bt the stainless watch band is poorly designed. Pops open all the time.