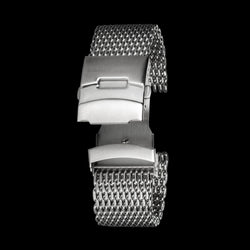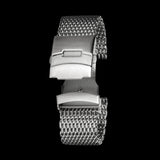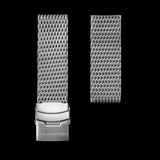 Built to fit any Gear'd Hardware watch.
looks great on the sniper
I ordered a sniper a couple of years ago with a black stainless band, but the band never quite fit the way I like and eventually the pins started to pull out of it and it wouldn't stay together. I contacted GH about replacing it and inquired about getting the carbon fiber band with red stitching instead. They asked for my wrist measurement to ensure it would fit and got my shipping information and soon sent it to me. As soon as I got it I put it on the watch and tried it out. It was a better fit and looks fantastic. I will have to see how well it wears, but so far I am very pleased and the lifetime warranty is real if anyone wonders.
BOLD, mean BOLD!!!!
This purchase was one of the best I had made. Not only the watch and belts like insanely bad ass, but the service was the best! The team was humble and made corrections, answer emails, work with you, etc. This guys are awesome, can't wait for new watches to come out so I can get me a few more. Thanks for the mil disc and service!!
Thank you! We are a product based company, but any company is only as good as its customer service so to hear that means we're doing things right! Thank you!
Lovethereview
#TimeToGrind #GeardUP
Silicone dumbbell strap...
Overall the "new" texture felt weird but softened up and feels great and fits even better!!! Greatly compliments the Stealth Watch!!!
Exceeded Expectations!
AMAZING product and service! At no fault of their own, Gear'd's hardware did not make it to me. Rather than having me go through a claims process, Gear'd sent me out new hardware immediately and I received their awesome gear to add to my collection!
Thank you!!