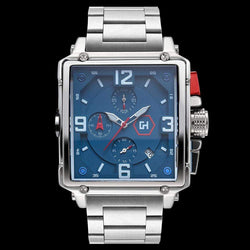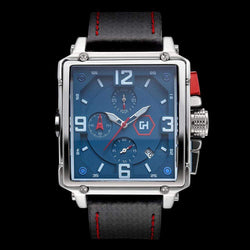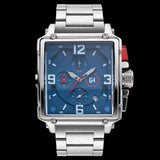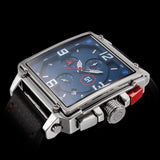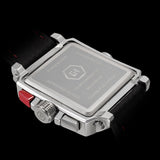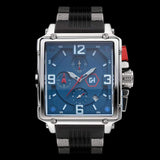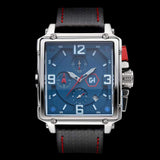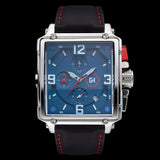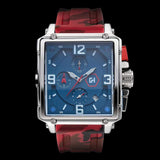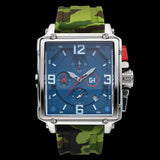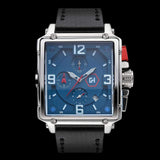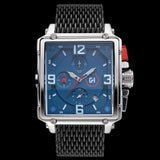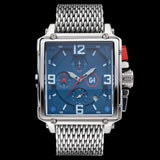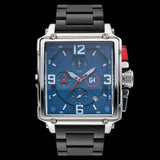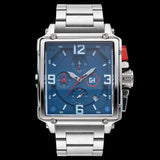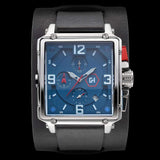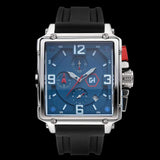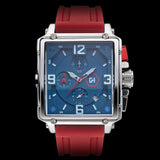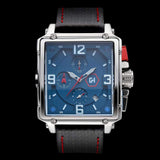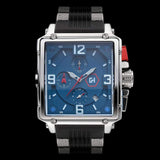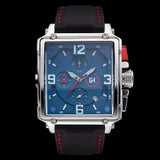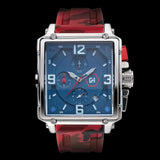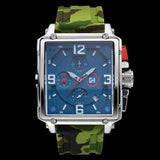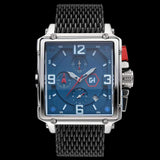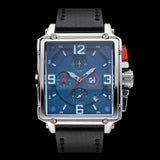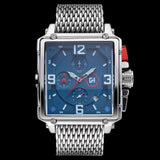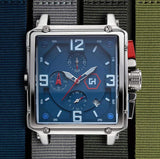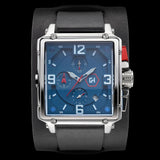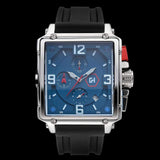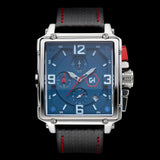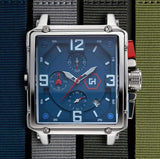 DESCRIPTION

DETAILS

SPECS

LIFETIME WARRANTY
Yellow, red, green, GO! The muscle car thunders down the road in a wild rush of horsepower. Attitude is the air of this King as it owns every mile it takes. This historical master of style and masculinity flexes those sharp angles, putting sleek frames to shame. Who knew age would only make this ride sweeter?
When you are looking for something that reflects your bold personality but offers a sophisticated flare, look no further than the McQueen. This timepiece will have you feeling like a rockstar in your favorite leather jacket or that three piece suit. Who says that a classic needs to be boring?
DIAL DIAMETER
BAND WIDTH
BAND MATERIAL
CASE MATERIAL
GLASS
WATER RESISTANT
ENGINE
MOVEMENT
DIAL DETAILS
FEATURES
24-HOUR - 2ND MOVEMENT

TIME, DATE & DAY

SECONDS / MINUTES / HOURS STOPWATCH
OUR PROMISE

It is our mission to make best quality watches possible. We want our entire Gear'd Head community to be able to share that mutual appreciation for high quality and reasonably priced products.

That is why every single Gear'd Hardware product comes with a no-hassle, no-rhetoric lifetime warranty guarantee.
When you spend your hard-earned money on our products, you can do so with confidence knowing that your gear will always be fully-functional and defect-free. You can also rest assured that we will do everything in our power to keep your product in use and out of a landfill.

THE GUARANTEE
If any part of your Gear'd Hardware product becomes non-functioning or defective, we will repair or replace it with a fully-functioning item in the same or better condition.

Note the "non-functioning or defective" part. This means that the warranty does not cover cosmetic wear that does not affect the safety or function of your product. In our opinion, a little scratch or knick here and there is nothing more than bragging rights that you've been having some fun with your gear. If something breaks due to manufacturer defect under normal use, don't worry one bit. We're behind you all the way.
Awesome product
Good quality! Wish I could customize a few things
Great watch
Its a great looking watch and it keeps great time. I have a lot of high end watches, this McQueen watch is just beautiful.
McQueen
Watch is very nice.Looks good and fits very well.Thanks for an excellent product.
Perfectly Advertised
The watches were gifts and I was pleased with the quality. Well done. So often the purchased item is over sold in the adds.