Red Stitching Black Silicone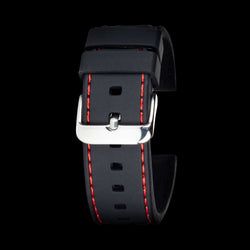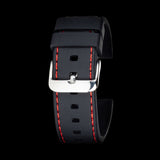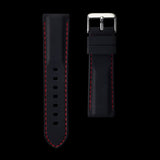 Built to fit any Gear'd Hardware watch.
Nice feel, good materials.
My only critique is that the part of the band with the holes could be about 1/4-1/2 inch longer. I have a large arm and need a nice band, like the barbell one!I'm still giving it 5 stars!