BLAZING SHIELDS - Black w/ Yellow Splatter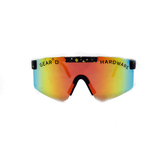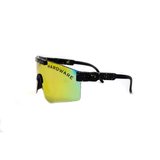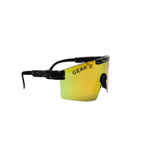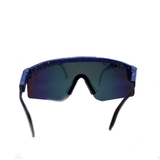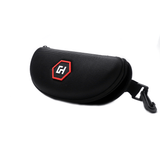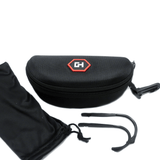 These Blazing Shields are shades with serious personality. Ultraviolet radiation doesn't stand a chance against polarized category 3 lenses with UV400 protection.
Put these premium sunglasses on for a spin, and they'll wrap around your head for a secure fit and superior defense against the sun. If you like your eyes, they'll love our wrap around glasses.
Let's break it down for you.
Polarized Lenses: If you need dependable shields that reduce eyestrain, you need polarized lenses. Not only do they allow you to see colors well (like that stop light up ahead), they can catch damaging rays reflecting off the road, water, or snow that cause glare. Normal lenses can't do that and don't belong on your face. 
UV400: If you've been on earth for any length of time, you know that UVA and UVB rays are bad news for your eyes. But did you know it can cause problems like eyeball sunburn (it's a thing), cataracts, and macular degeneration? UV400 protects from 100% of the UVA and UVB radiation shooting out from the sun. We like those odds, don't you?
Adjustable Earstems: Earstems are the arms on a pair of glasses that hug your face. I bet you struggle with these ear-hooking sticks on other sunglasses, but not with these. Our earstems click and lock into multiple positions so that you can tilt them up or down to comfortably wear them with a helmet, hat, or mask.
12 Colorways: Choose from 12 different styles. Pick one that calls to your badass self or collect them all! 
Lightweight Frame :When you need to focus on the task in front of you, you don't have time to play around with glasses. If you want total comfort, you need a light load on the bridge of your nose. That's why our lightweight frame is tough enough to hold up to daily wear but light enough to make you forget that you're wearing sunglasses. 
Your Blazing Shield Kit: Every Blazing Shield comes with a soft case, hard case, and cleaning cloth so that they can be stored safely and travel with you on all your adventures.
Gear up and shield your eyes with our Blazing Shades today!